Gear up for the first ever Symfony Meetup in India. Calling all eCommerce merchants, developers and business enthusiasts to discuss on Symfony Framework and best practices for eCommerce. Visit here to know more: https://webkul.com/meetup/symfony-2018/
WedgeCommerce Front End Appearance
Now you are able to create Front End Template with the help of WedgeCommerce. When it comes to eCommerce websites, it's all about functionality, features, and design. There are some key features you must have if you're running an online business and have an eCommerce website, WedgeCommerce contains all these features.
WedgeCommerce Template Features Includes
Customize Template
Image Banner slider & Menu Creation
Supported Multiple Product Types (Simple & Configurable )
Product Features & options
Multiple Product Image with & Zoom Functionality
Single Page & Guest Checkout
Offline Payment Methods
Multiple Payment Gateways
SEO Friendly
Shipping Methods & Taxes
Shopping Cart & Wishlist functionality
Customer Registration & Login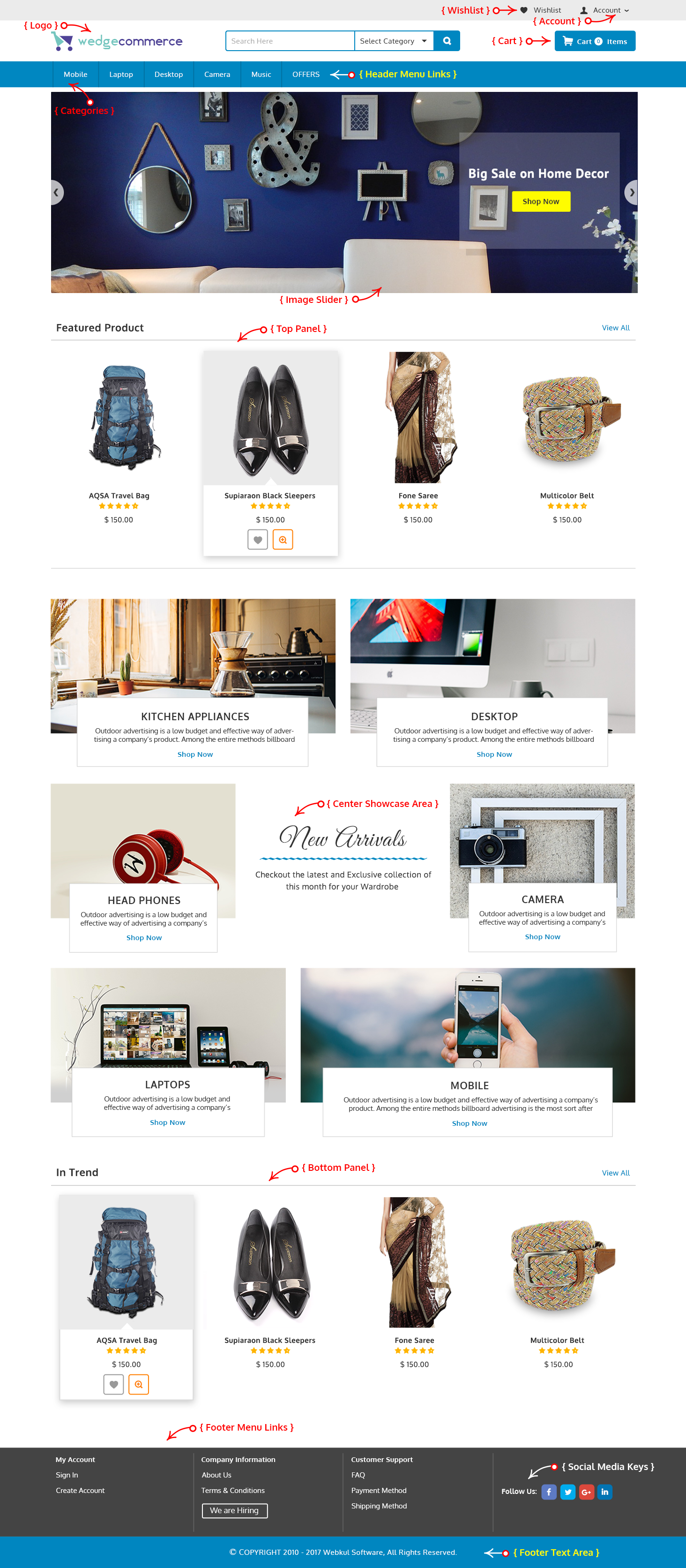 Unable to find an answer?
Looking for anything specific article which resides in general queries? Just browse the various relevant folders and categories and then you will find the desired article.
Contact Us